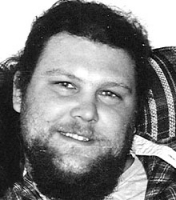 My dad called this morning with the sad news of the passing of an old friend. Andy Thal was one of my best friends in high school and is part of many of my fondest teenage memories. He's the main character of most of the more memorable stories from those years. He was a big guy with a big heart. He never held a grudge and in my mind's pictures of him, he's always smiling.
I had lost touch with Andy after our freshman year at the University of Cincinnati but have thought of him often since. When I heard that he had lost his mother last year, I considered trying to get in touch with him. My friend Steve was able to dig up a phone number, but I never called. I regret not getting back in touch with Andy, but will regret not sharing my memories of him even more. I'm thankful to know that friends who ran into Andy in recent years report that he seemed like the same happy-go-lucky guy that we all remembered.
Here are a few memories of Andy that I will always hold dear.
 
Andy was a Bowie fanatic, through and through. As such, he introduced me not only to Diamond Dogs and Hunky Dory, but also to the first cult classic I'd ever seen and appreciated, "The Hunger." Yes, I know, what teenage boy wouldn't "appreciate" that movie. I also remember hearing XTC and The Velvet Underground for the first time while hanging out at Andy's.   
 
As previously stated, Andy was a big guy. When I first learned that he loved to cycle I just couldn't picture him on a bike, especially considering the number of menthols he smoked. He tried to talk me into going along with him on a predawn ride. I blew him off initially thinking that he'd stand me up while he slept in as late as he could. To my surprise I found him waiting for me at our appointed meeting spot, ready to go. I was in pretty good shape at the time and figured I'd be waiting on him at every intersection along the way, but Andy turned out to be a freakish cycling machine. He left me in the dust. Andy was full of surprises.
I could go on about the rope ladder party, his "green thumb", and the college roadtrips but will instead save those for the next time I see you. In the meantime, here's Andy's obituary and a guestbook to share condolences with friends and family.
I plan on raising a pint in Andy's honor tonight and hope that you will too. If you have a story you'd like to share, I hope you'll leave a comment or drop me a line.